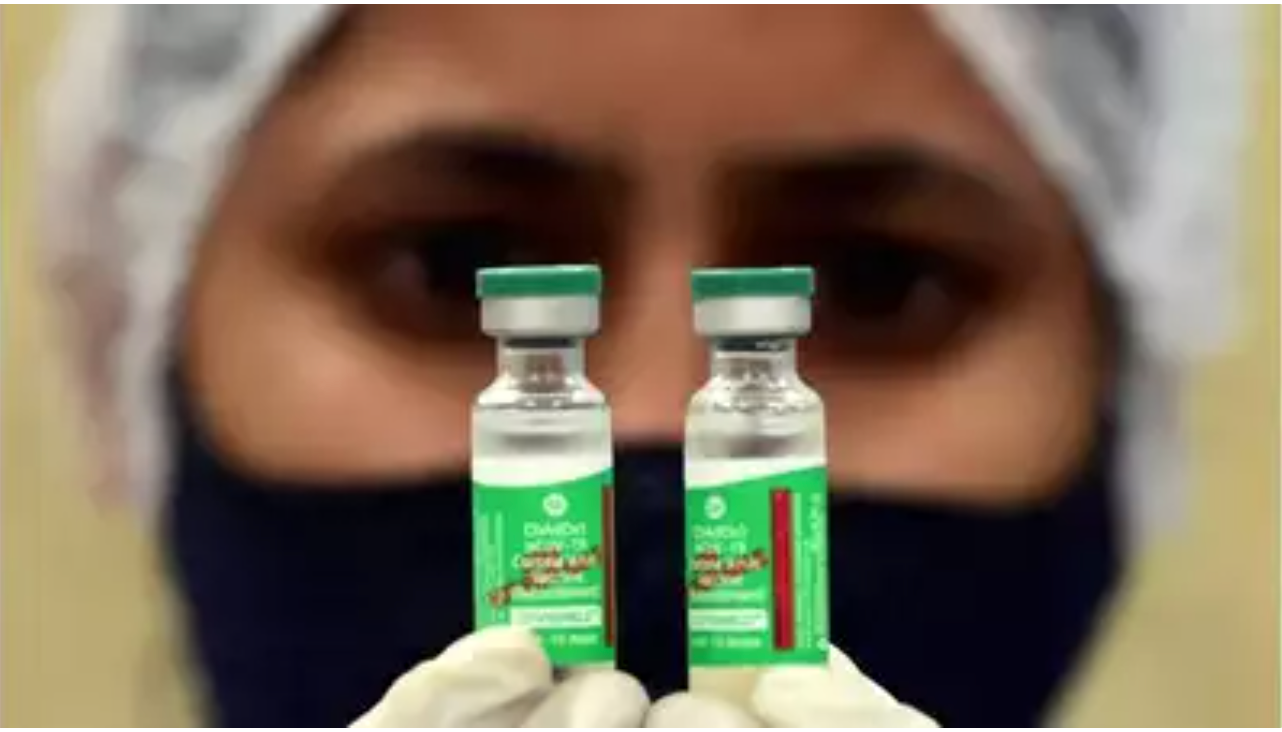 Kolkata: Fresh batches of
Covishield
have replaced old stocks that were due to expire this month in city private
hospitals
, arming the latter with enough doses to last till July. Between 2,000 and 35,000 new doses have arrived at hospitals, many of which are now holding camps to use them up since number of people queueing up for shots has dropped sharply across CVCs.
Last month, the state exchanged the old Covishield vials with fresh ones that will expire three months later.
With all in 60-plus age group now eligible for vaccines, not just those with comorbidities, the queues may get longer, hospitals hope. The stocks were exchanged in end-February.
Medica Superspecialty Hospital has got 35,000 doses of Covishield exchanged last month. The stock will be usable till July. "Even though the vaccination rate is very low now, just 30-40 a day, we expect it to pick up now," said Medica chairperson Alok Roy.
RN Tagore International Institute of Cardiac Sciences has got 2,300 doses of 'short-expiry Covishield vaccines exchanged for long-expiry ones that can be used till July'. "Of these, we have used 1,300 till date and have a few more outreach camps this month-end where we would use around 500 doses," said RTIICS zonal head R Venkatesh. The hospital currently has 1,900 doses of Covaxin that expire in May.
Peerless Hospital has got 9,000 doses exchanged that are likely to last till May. "The Covishield stock would have expired this month which would have been a huge waste. Since the comorbidity requirement has now been withdrawn for 60-plus candidates, we expect a surge in vaccination," said CEO Sudipta Mitra.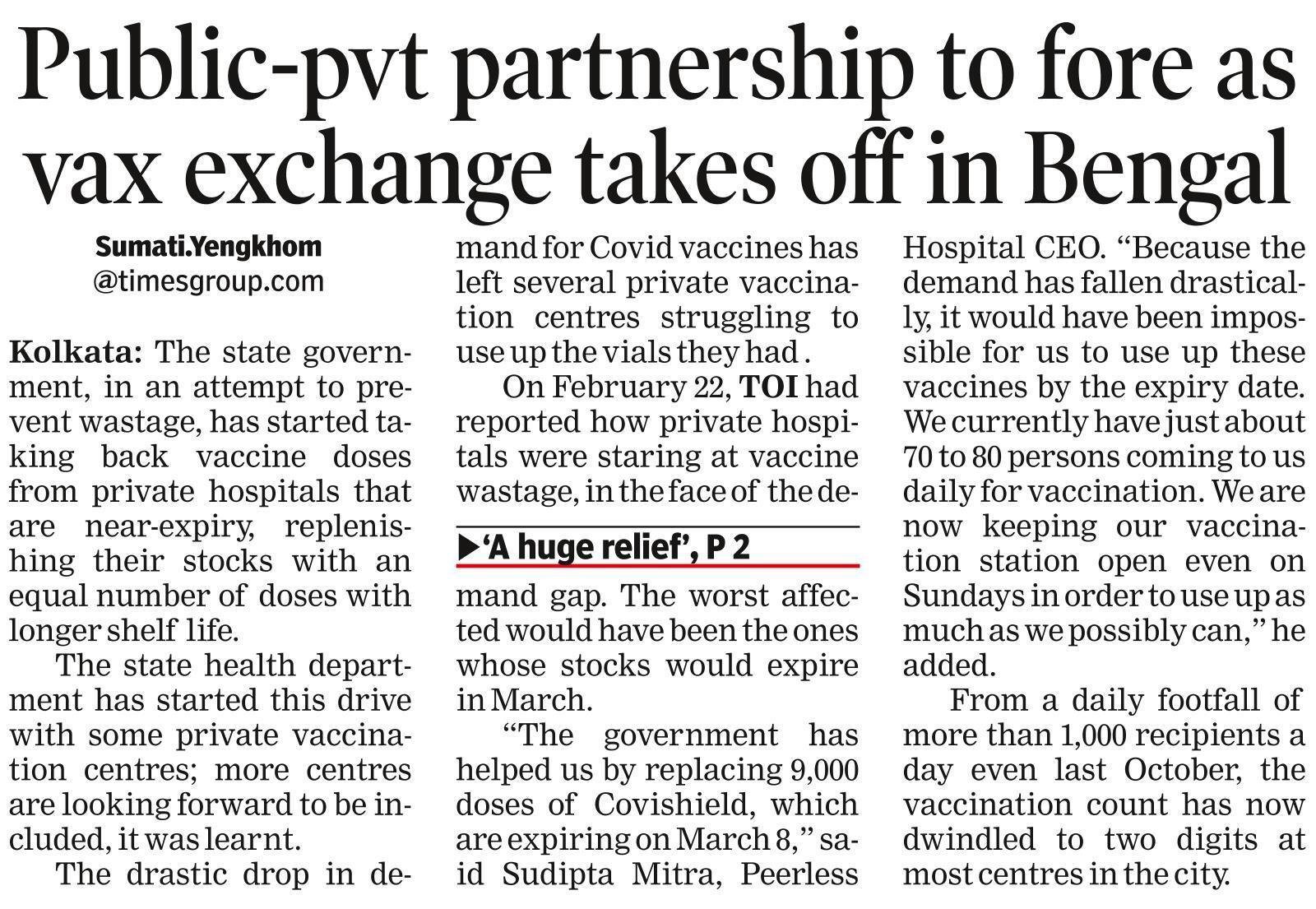 AMRI has got 8,000 doses — 4000 each of Covaxin and Covishield — exhanged last month. While the fresh Covishield stock expires in June, Covaxin doses will expire a month earlier. "We are looking at off-site camps but demand is very low," said CEO Rupak Barua.
Fortis Hospital Anandapur is yet to get Covishield stock, which expires in May, exchanged. "We have 3,000 doses and with relaxation of norms, we should be able to utilise it in next two months," said zonal head Pratyush Srivastava.