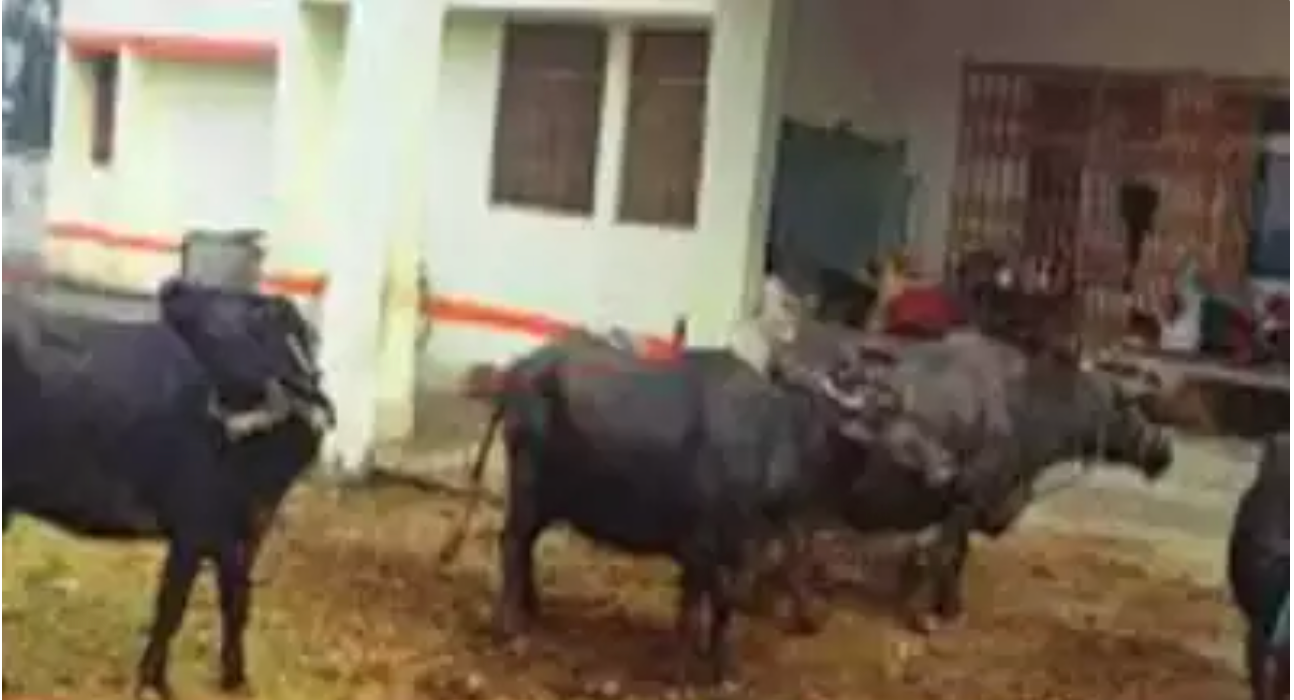 MORADABAD
: A government hospital, built at a cost of nearly Rs 27 lakh in
Ratanpur Kalan
village — located 15 km from Moradabad district headquarters – has turned into a "buffalo shelter" as the building lies in disuse.
Sanctioned during the Samajwadi Party government in 2012, the structure was completed nearly two years back, and since then, no doctor nor other staff has been appointed. Also, not a single piece of equipment nor other amenities are there.
Patients from the area are forced to visit the district hospital, located 15 km away.
Asim Ansari, a local, said, "On an average, around 20-25 patients from the village go to district hospital daily. There is no doctor nor any other staff in this hospital in the village." Village pradhan Nazakat Ansari told TOI that Ratanpur Kala has a population of approximately 65,000, of which 70% are Muslims. "People of the village keep their cattle in the hospital premises, as it is yet to become operational. We will request the chief medical officer (CMO) to do the needful and make it operational as soon as possible."
Moradabad CMO MC Garg said, "As soon as the government sanctions the required manpower and infrastructure, the hospital will be made operational."