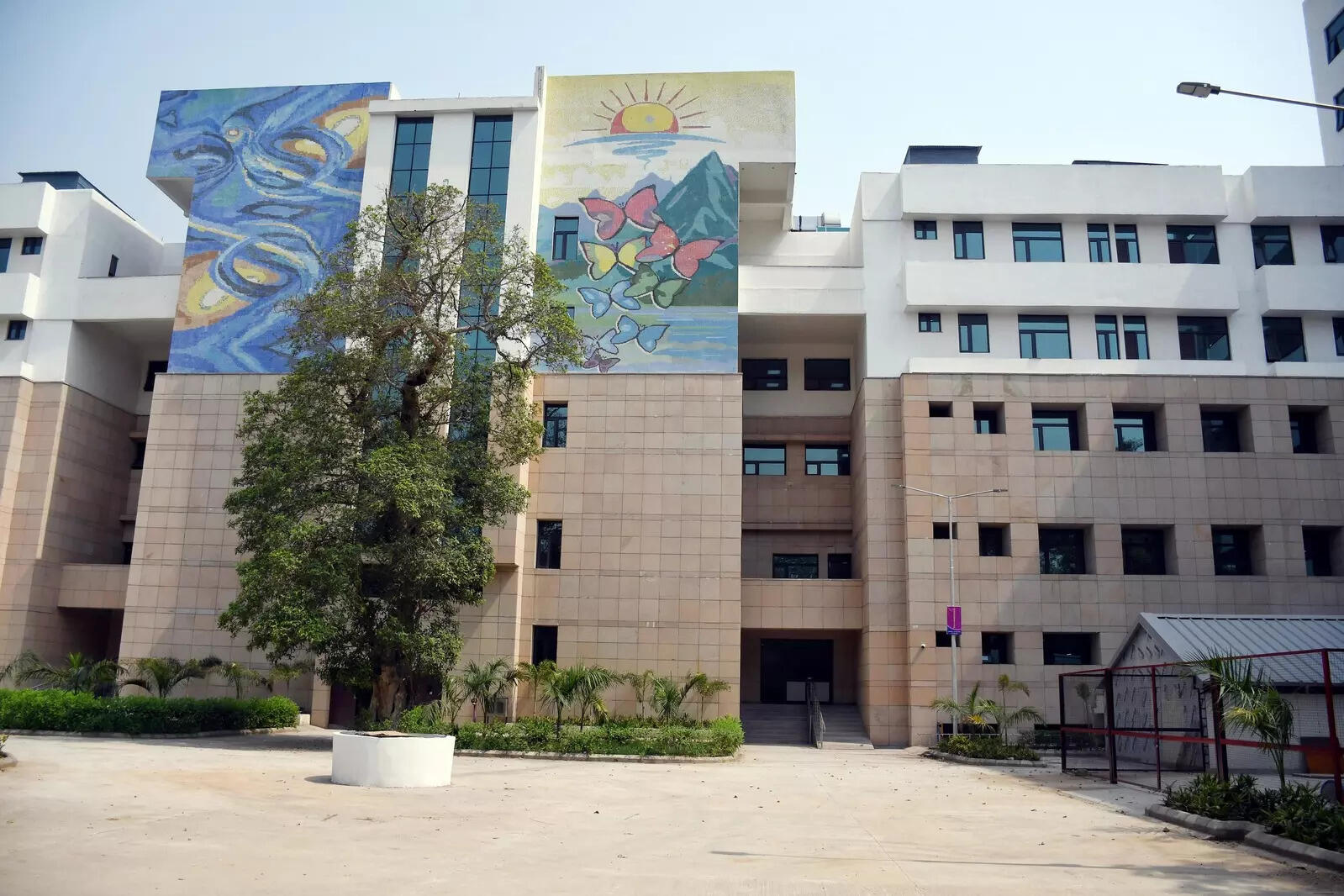 New Delhi: The new OPD and IPD blocks at Lady Hardinge Medical College were inaugurated on Monday, 11 years after the project was started.
"The new blocks will increase the facilities at the hospital. The framework will serve as an important and convenient platform for patient services for years to come. The plan earlier was for five years, but now may be for the long term. We have started work on the health infrastructure and are looking into what can be done to boost it," Union health minister Mansukh Mandaviya said while inaugurating the buildings.
The proposal for the new buildings was first placed by the Centre in 2003, but was approved only in 2009. After construction began in 2011, the project missed multiple deadlines. It was scheduled to be completed by 2014, but was stalled for three years. Work started again in 2017 and was completed in March 2022.
"The services at the new blocks will begin very soon. The buildings will have facilities for all clinical departments, such as medicine, surgery, gynaecology, ENT, TB and chest," said Dr Ram Chander, medical director, Lady Hardinge Medical College.
Meanwhile, in a new initiative at the new OPD building, the authorities have introduced an integrated medicine department that combines allopathy, homeopathy, ayurveda, yoga and lifestyle disorders.
"We will also have Sunday OPDs and daycare facilities in the new building, in addition to physical medicine and rehabilitation. The IPD block has 240 beds, which will take our overall bed count from 1,274 to 1,560. All the beds have ventilator facilities," Dr Chander added.
The existing OPD block was constructed in 1956. At present, as per hospital authorities, nearly 10 lakh patients visit it every year.
"The infrastructure is digitally equipped and has patient-friendly facilities. The IPD block is equipped with CT coronary angiography, which is one of the best facilities in Delhi. We have also submitted a proposal for other priority projects to the Union health minister, including a hostel facility for resident doctors, turning Kalawati Saran Children hospital into a super-specialty one and introducing other surgical specialty units," Dr Chander said.
The budget for the first phase of the project, which includes OPD, IPD, academy and oncology buildings and accommodation for resident doctors, is Rs 1,000 crore. The hospital is set to further expand services by converting the existing departments, including medicine, obstetrics and gynaecology, surgery, orthopaedics and nuclear medicine, into super-specialties.