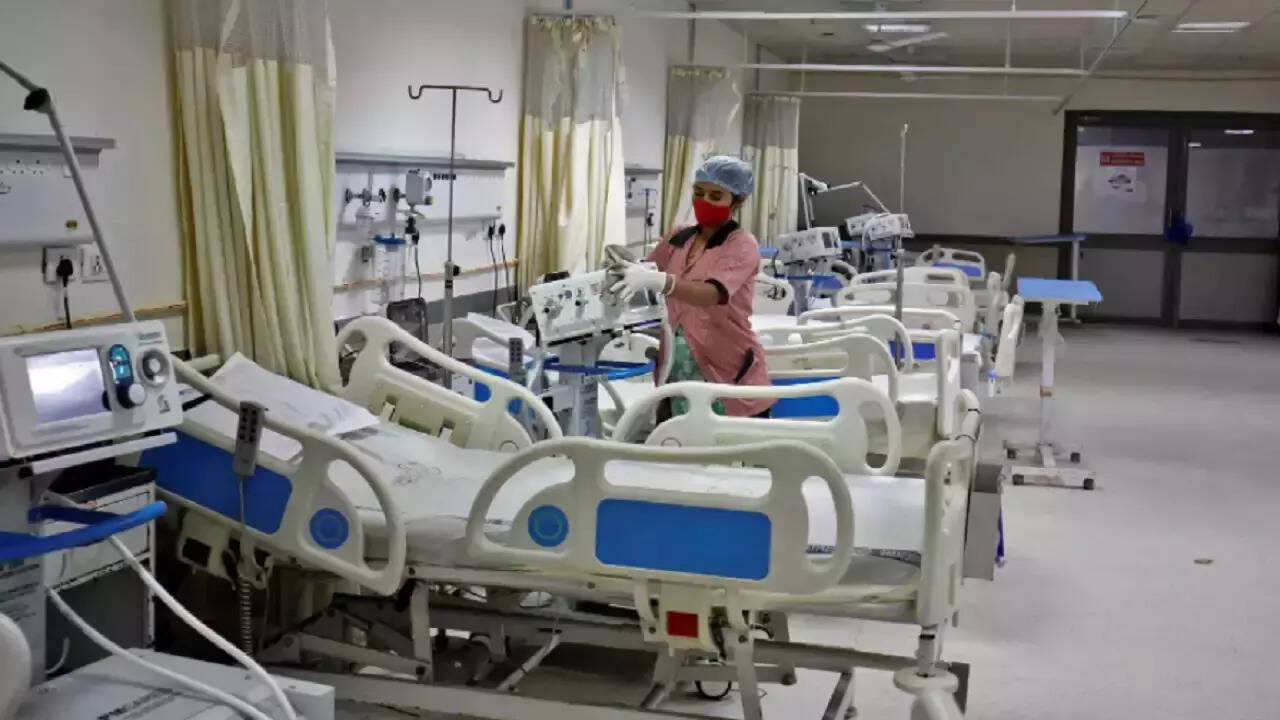 Mumbai
: The civic body has prepared a 28-bed ward at Kasturba Hospital for Infectious Diseases, Chinchpokli, to isolate suspected cases of
monkeypox
, a viral zoonotic disease that is spreading around the world. The
BMC
's public health department on Monday released a statement that there were no confirmed cases in the city yet, but
hospitals
have been asked to be vigilant.
The beds are inside ward 30, which was used for isolation of H1N1 (swine flu) cases in the past and more recently for Covid-19 patients.
'Monkeypox not as transmissible as Covid, no cause yet for alarm'
All health facilities in Mumbai have been informed to notify and refer any suspected case of monkeypox to Kasturba Hospital, where the BMC has set up am isolation ward, said Dr Mangala Gomare, BMC's executive health officer. All samples of suspected patients will be sent to the National Institute of Virology, Pune, for testing.
Monkeypox is a zoonotic viral disease that may lead to flu-like symptoms, swelling of lymph nodes, and rashes. Zoonotic refers to a disease that typically passes from animals to humans. Monkeypox has come under the radar after almost a dozen non-endemic countries, including the US, UK, Portugal, Spain, and Sweden, started reporting cases in May. The civic advisory stated that airport authorities are screening passengers coming from endemic and non-endemic countries having outbreaks.
The National Centre for Disease Control (NCDC), New Delhi, has also issued an advisory saying that monkeypox has not been reported in India, but with new cases being detected from various countries chances of this disease occurring in India cannot be ruled out. While asking to be vigilant, health experts have underlined that there was no cause for alarm and monkeypox remains far less transmissible than Covid-19.
The NCDC circular said health facilities must have heightened suspicion for people presenting with unexplained rash and those with travel history, in the last 21 days, to a country that has recently had confirmed or suspected cases of monkeypox. All suspected cases have to be isolated at designated hospitals until all lesions have resolved and a fresh layer of skin has formed or until the treating physician decides to end isolation, the advisory said. Importantly, a contact tracing exercise has to be initiated soon as an individual comes positive. "Contact tracing has to be initiated to identify the contacts of the patient in the last 21 days," the NCDC stated. Monkeypox is known to be self-limiting, but some people may suffer from a serious disease.