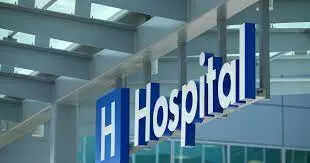 Kolkata
:
Pristyn Care
, a Gurugram-based health-tech company, which is operating two clinics in the city and one in Siliguri, is keen to expand its base in Bengal and joining hands with city
hospitals
to leverage their health infrastructure.
The company said that it has conducted over 1,000 elective surgeries by introducing a concept of Operation Theatres-on-Hire.
Explaining the concept, Pristyn Care co-founder Harsimarbir Singh said, "We work with 20-plus hospitals in Kolkata. We have five six-member teams on the ground. We have expert doctors. If a surgery is necessary, the OT-on-rent or OT-on-hire concept works. Our own surgeon who the patient has already met inside the clinic goes to the hospital to do the surgery. And for every surgery, Pristyn carries its own specialised medical equipment, while we use the operation theatre inside the partner hospital."
The company has interacted with 20,000-plus patients in Kolkata and its surroundings, including people from Assam.
Pristyn Care co-founder Vaibhav Kapoor said, "These are secondary-care surgeries. We do a lot of proctology surgeries, which include prostate, piles, fistula. We also do laparoscopic gallbladder surgeries . We have specialities such as gynaecology. We will unveil ophthalmology section."