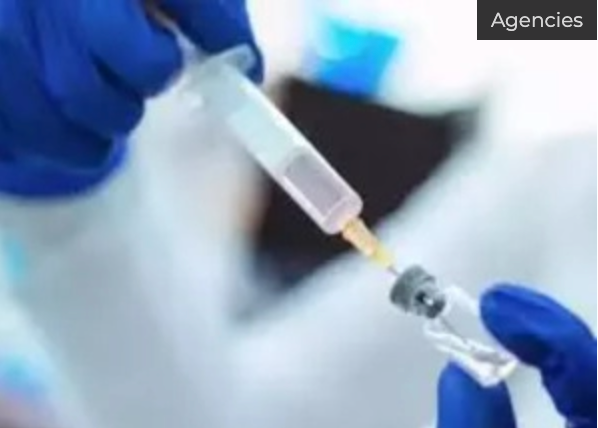 Pune: A study by
Christian Medical College
, Vellore, on the effectiveness of mixed booster doses has yielded positive results and is currently being evaluated by central agencies, officials from the institute have said.
"We presented the results to the National Technical Advisory Group on Immunisation (NTAGI) and our interim analysis to the Drugs Controller General of India. NTAGI listened to our findings, but are yet to make a decision," said principal investigator of the study, Dr Winsley Rose.
The CMC Vellore study found that there can actually be a significant benefit to mixing doses, depending on the initial vaccines used.
The scientists found that giving a Covishield booster dose after primary vaccination with Covaxin gives six to ten times higher antibody levels compared to when Covaxin is given as a booster dose following an initial vaccination schedule with the same vaccine. "But the same advantage was not observed when Covaxin booster shot was given after two Covishield doses."
Considering programmatic challenges, the matter will now be discussed by the NTAGI's Standing Technical Sub-Committee meeting for final recommendation.
CMC Vellore's study aimed to analyse how a person fully vaccinated with Covaxin or Covishield responds to a booster dose of Covishield or Covaxin, given in an interchanged manner, and how such a person responds to a third dose of the same vaccine. Both studies were carried out on 200 participants each, Dr Rose said. "These are preliminary results," he said.
Mixed boosters work; final call with Centre

Disclosing the findings of the booster studies to TOI, he said that they found that the Covishield booster, the Covaxin primary series, produces a better immune response than a Covaxin booster after Covaxin primary series. They also found that a Covishield booster after a Covishield primary series produces a better immune response than Covaxin booster after Covishield primary series.
According to the study on which heterologous vaccine is better for a booster dose, the Covishield booster after Covaxin primary series produced the best immune responses in all the schedules they studied.
Central officials said the findings do present a logistical challenge as multiple vaccines would be needed in a single area to optimize immunity. One official said the results may be given serious thought before consideration. "It is unlikely the government would want to disturb the current schedule," one senior central health official said.
The Drug Controller General of India approved the trial in July last year. In heterologous doses (change in the vaccine) trials, participants vaccinated with two doses of Covaxin receive a booster dose of Covishield while those fully vaccinated with Covishield get Covaxin. The country started giving the same as the third dose to senior citizens, healthcare and frontline workers.