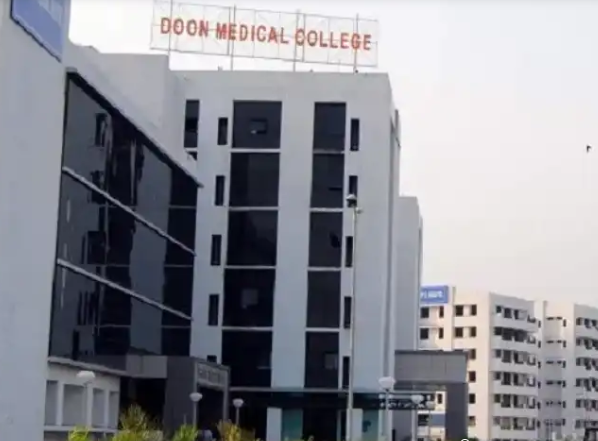 Dehradun: In an effort to make expensive cancer treatments accessible to financially weaker patients, the
Government Doon Medical College and Hospital
(
GDMCH
) would now provide targeted
gene therapy
under the Ayushman scheme. This is the first such initiative in Uttarakhand, said GDMCH officials.
The therapy has considerably fewer side effects on patients compared to other aggressive treatments like chemotherapy, officials at the hospital said. Officials said that nearly 50 cycles of the therapy have already been administered to the patients. Dr Daulat Singh, professor and head, oncology, Doon Hospital, said, "Gene therapy can be combined with other treatments like chemotherapy to achieve best results. This therapy is also less taxing physically"
However, the radiation facility is still missing at the hospital. TOI had recently reported that Uttarakhand is far behind the national average in cancer screening. The screening done for cervical cancer in women between 2020 and 2021 was 0.4% in Uttarakhand, as compared to the national average of 1.9. Similarly, screening for breast cancer and oral cancer in women in the time period was 0.2% and 0.3% as compared to the national average of 0.9 and 0.9 respectively.